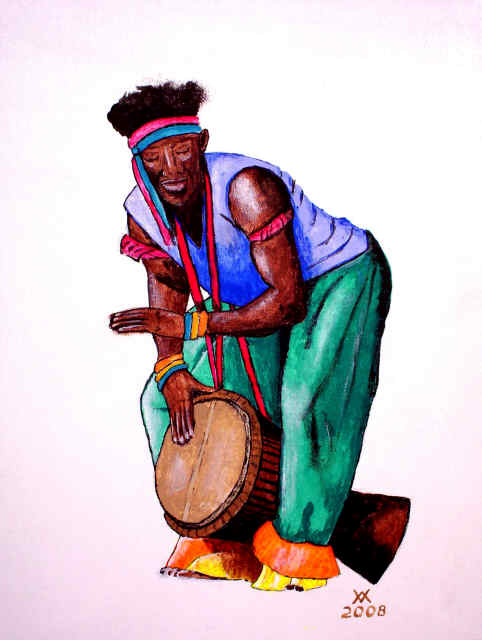 Art Therapy is about expressing yourself in ways outside of just verbal expression. Visual Arts can come in many forms. Many people like photography, others like doodling, one of my favorites in my tool bag is painting.
All of my art is in Acrylics.
I spent 5 years on the road with an African Style Drum and Dance troupe. These are just a few of my paintings inspired by that experience.
Dance can be used as a wonderful form of Therapy.
Most of my mental and physical issues started from my service in the Army during Desert Shield/ Desert Storm.
This was my crew.

These are my expressions through Fantasy